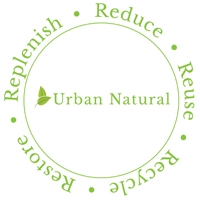 At Grande Centre Point, we commit to protect and minimize our impact on the environment.
Everyone here understands our responsibilities to help protect and sustain the environment for future generations.
Our mission is to establish environmental standards of operation called 'Urban Natural' program, creating policies designed to conserve natural resources, educate our guests and team members and to partner with local and environmentally friendly businesses.
Reduce : We strive to reduce energy and water consumption as well as the carbon footprint.
Reuse : Allow guests to choose how often to change towel& linen are laundered.
Recycle : We manage all waste and recycle packaging.
Restore : We provide guests and employees with a healthy environment to restore your wellbeing trip
Replenish : We commit to support community and local organizations